Welcome…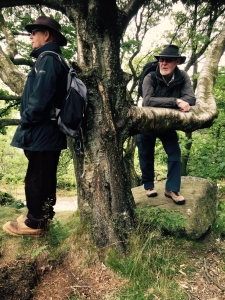 Do you know what dowsing is? do you have an interest in dowsing? do you want to learn this fascinating subject with other people? If so, come along to one of our site visits, or village hall workshops in Aldborough.
We are people from a variety of backgrounds, all interested in dowsing. Most of us live in the Yorkshire Region although we do have people further away that attend our meetings.
Everyone is welcome to join us, irrespective of their standard of dowsing, so do not worry if you are a total beginner, you are very welcome. We all have to start somewhere!
We currently hold our meetings once a month throughout the year. In the winter months we hold lectures/workshops in the village hall at Aldborough, Boroughbridge, whilst the remainder of the year we visit and dowse sites of interest which cover all aspects of dowsing: Water, Earth Energies, Archaeology and Health. (See 'Diary Dates' heading for further details).
If you wish to further your knowledge in dowsing there are courses running through the year.